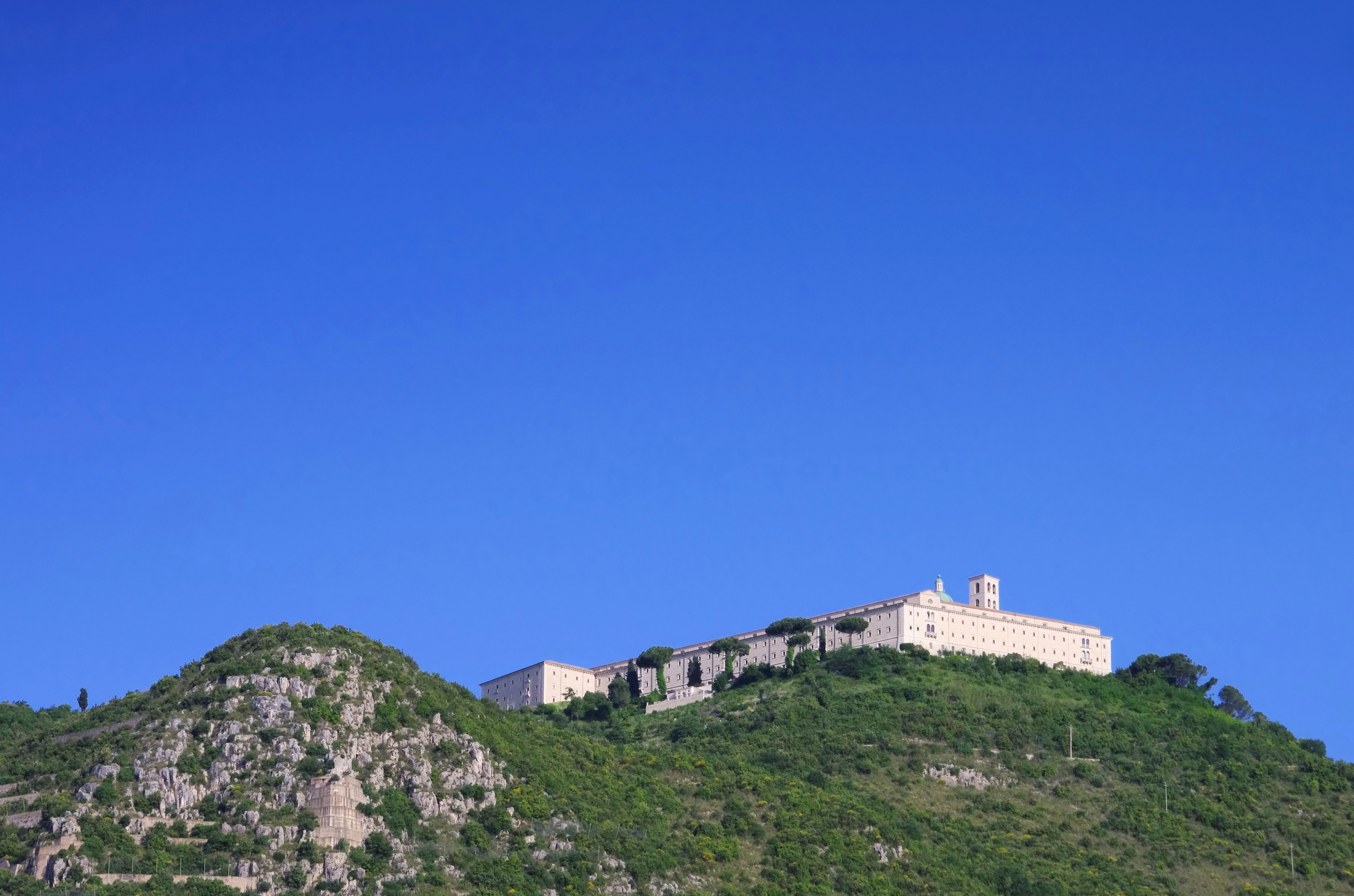 SOME INFORMATION
Monte Cassino is up a rocky hill that stands at an altitude of 520m (1,706.04 ft). Monte Cassino has the first monastery established by the St Benedict of Nursia, the source of the Benedictine order. It was also the site of the Battle Of Monte Cassino in 1944 when the Monastery suffered considerable damage. The Monastery is one of the few remaining territorial abbeys in the Catholic church.
To commemorate the loss of life after the Battle of Monte Cassino, The Polish were the first to set up a war cemetery. On the western outskirts of Cassino there are The British, New Zealand, Canadian, Indian, Gurka, Australian and south African cemeteries. Another part is dedicated to the French and Italian and the German war cemetery is about 2 miles North of Cassino. In total there were 55,000 allies killed and 20,000 Germans over a period of four battles that took place
ENTRANCE FEES OPTIONAL
Cloister and Basilica are free
Museum € 5.00
Please dress accordingly for a religious building and ensure that shoulders are not exposed and no short trousers worn.
Under 18s and over 65s go free but will need to produce a valid European Passport
CHOOSE BETWEEN:
PHOTO GALLERY